Pine Air: One Stop Solution For A UV Air Purifier
There is no denying the fact that there is an increasing concern for air pollution levels both outdoors and indoors. For a long time now, both cancer and respiratory diseases have been linked with air pollution. A recent study was done by the The EPA (Environmental Protection Agency) where they found out that there are undesirable consequences that take place once the air quality drops. These medical issues consist of emphysema, asthma, and other respiratory diseases.
This is where a top quality UV air purifier comes into place. It is said that air purifiers have the ability to refresh the surrounding air, lessening the risk of major health problems taken place by indoor pollutants, that can not only trigger respiratory issues but can also give rise to neurological ones. Pine Air purifier allows you to get rid of numerous types of indoor air pollutants, keeping you fit and healthy. Henceforth, if you are someone who wants to get rid of air pollutants, think no more. This premium quality air purifier with UV light is your best bet.
At Pine Air, we take immense pride in selling a whole house air purifier that not only cleans the air but the surface too. It removes up to ninety nine percent of mold, dust, and allergens. In addition to this, the air purifier we provide has the ability to cover 3,000 sq ft. Place your order today, and get it delivered at your doorstep in no time. The discount 45% is going to end soon. Therefore, do not make any further delay, and make your purchase for a whole home air purifier today at reasonable rates.
Multiple Advantages of Using Pine Air Purifier
Removing allergies: Our Air purifiers for allergies have the ability to target not one but numerous allergic triggers. The EPA (Environmental Protection Agency) said that the use of top quality air purifiers can work wonders if you are someone experiencing asthma symptoms and different types of allergies. In addition to this, our air purifier in the bedroom has helped people get rid away of rhinitis symptoms. What happens is the air purifier lessens the concentration of particulate matter and house dust present in the air.
Odor removal: Pine Air purifier is integrated with the ability to remove pet odors, cooking odors, and other smells from your house. These air purifiers work by filtering the air that is present in your home. As an outcome, they trap all the particles, including pet dander and dust. Our air purifiers have filters that work together and clean the unwanted odor.
Cleaning surfaces: Not only is your home prone to airborne allergens and dust, but it is also a source of indoor toxins released from cleaning chemicals. When these particles live in the air, they become very harmful to the occupants. We have designed an air purifier for mold if you want to get rid of all the unwanted toxins present in your home.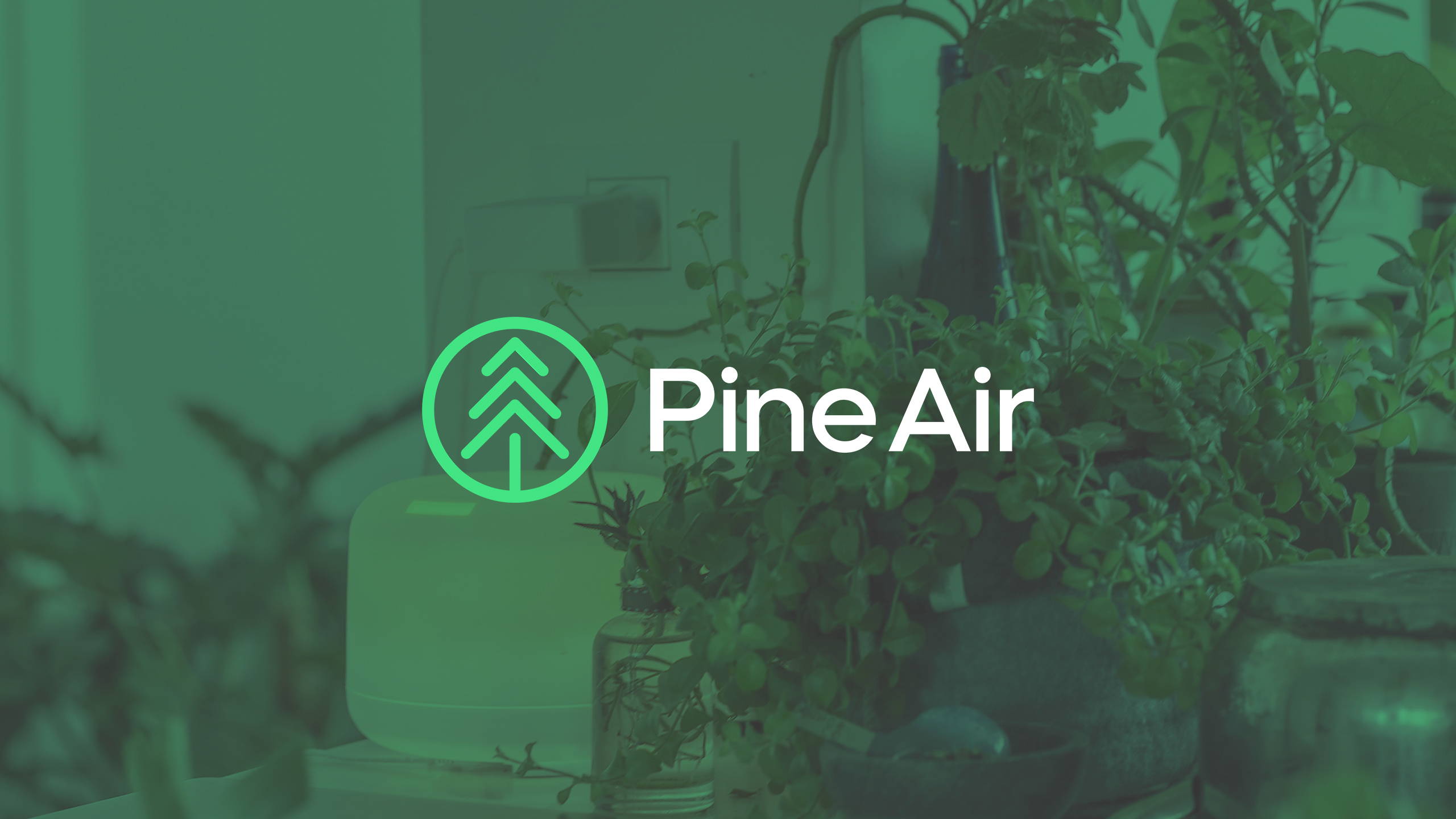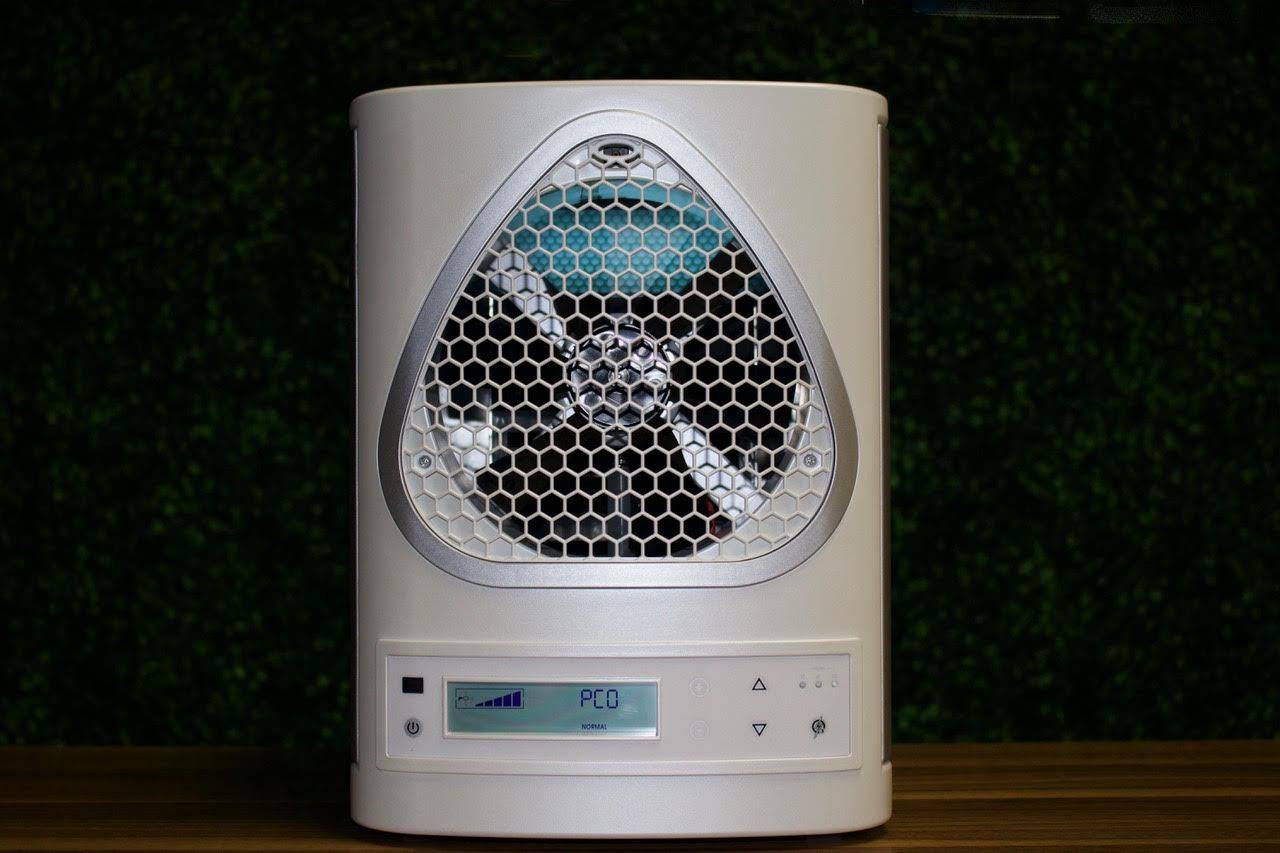 Destroying virus and bacteria: You all know that the Coronavirus pandemic is still spreading at a very fast pace. Therefore, in order to keep yourself and your family members protected from bacteria and viruses, use our air purifier.
Alleviating sneezing and coughing: Pine Air premium quality air purifier will eliminate some adverse health issues that arise because of air pollutants. These health issues consist of sneezing, coughing, respiratory illnesses, and wheezing.
Pine Air provides an air purifier that can allow you to get rid of harmful particles from your home, specifically mold, allergens, odor, bacteria, and viruses. If you are someone who is suffering from underlying health problems, including allergies and asthma, get your hands on a bedroom air purifier today. At Pine Air, we provide an air purifier that comes with a thirty days warranty. You can always return it to us if you are not happy with the results. Moreover, we also have a one year factory warranty. In addition to this, we also provide an air purifier for a baby. So, if you think that your baby is also getting affected by air pollutants, purchase an air purifier today and let your baby stay at ease.
Destroying Virus and Bacteria
Alleviating sneezing and coughing
Patented Active-Air Technology Cleans Surfaces
Pine Air cleans the air and also the surfaces. It removes up to

99.97%

of allergens, dust, and mold!
Most air purifiers require to change the filter on your device which end up costing you more than the actual thing.
Pine Air has more coverage than any other purifier
Most purifiers cover about 300 to 1,000 sq ft while ours is 3,000 sq ft
Photocatalysis disinfects polluted air with UV light
Ozone generation safely neutralizes odors like pet dander, smoke or mold
Ionization makes dust particles heavier and fall to the ground
Order today and your order will be prepared and shipped today. Discount of 45% OFF will end soon. Pay in installments at checkout.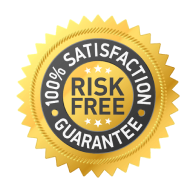 We want you to be 100% satisfied with your purchase. So we offer a 30 day warrantee. If you are not happy with your Pine Air contact us and return it at no extra cost. We also have a 1 year factory warranty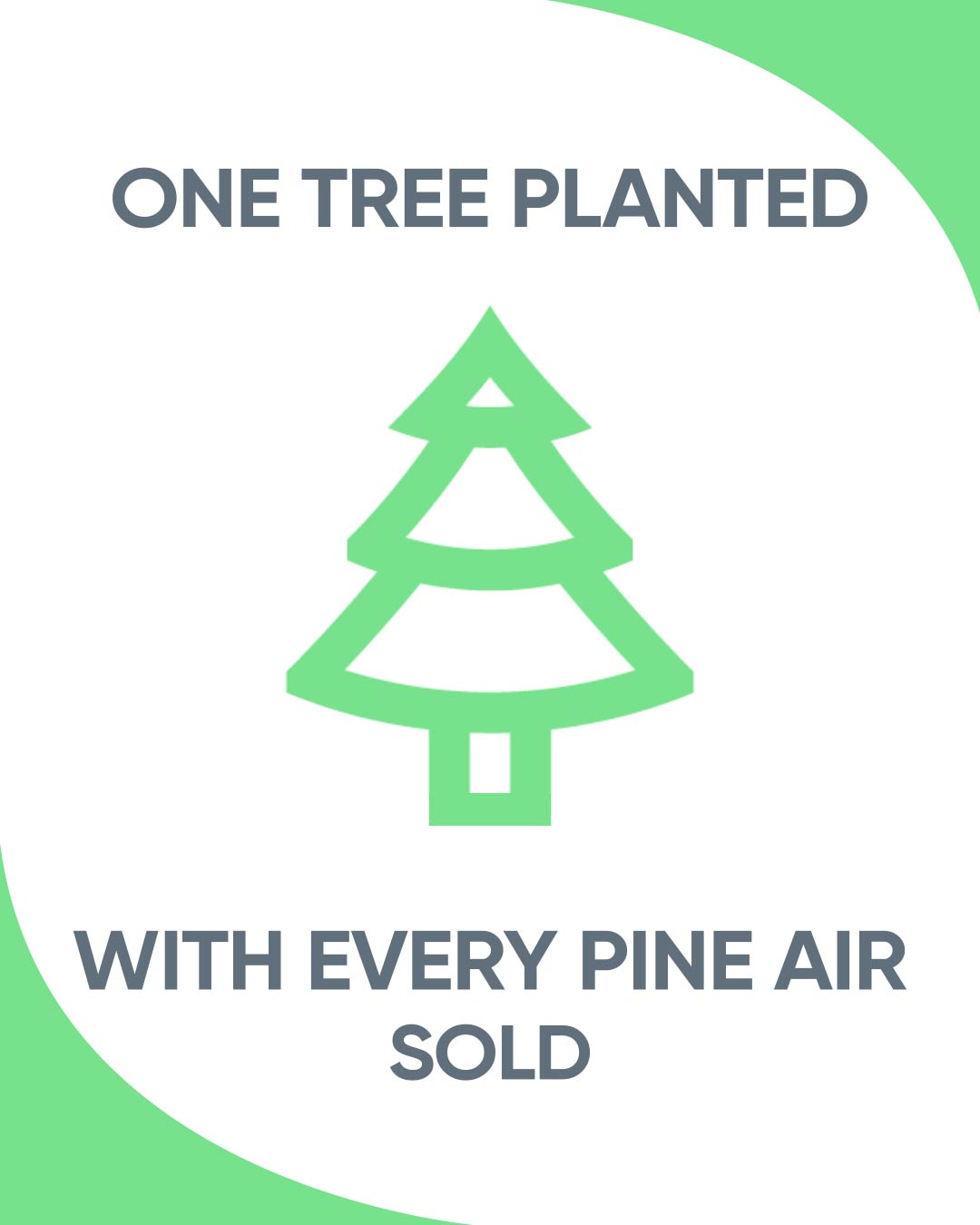 We believe in clean air inside and outside
Join us in our journey to plant 10,000 trees by next year

Pine Air Purifier Reviews
"My pet and kid are prone to allergic reactions, and it started bothering more this winter season. Along with medication, my physician also recommended finding an air purifier. I started using this device for one month and I can say it really works!"
"I love my cat but the smell from its dander and pee is really bad. Pine Air has helped so much with the odor. It's' almost gone. I highly recommend it."

"I have a Pine Air in my room and I realized how effective it was when someone accidentally disconnected it for two days while cleaning and the room started smelling musty really bad. I connected it again, turned on the 'away mode' for two hours and the smell was completely gone. I love this thing and I will be recommending it to my family and friends."
"My old air purifier was only cleaning air, but the main problem was a weird odor that I was experiencing for the last two years. After comparing technical specs, I decided to put my money on this Pine Air purifier. Things got surprisingly better from the very first day of use. Thanks."

"I started looking for an effective air purifier after knowing the current virus can spread through air, but most of the options available in the market were meant for targeting pollutants only. Thankfully found this innovative device of Pine Air that also kills viruses and bacteria using UV light and other technologies. I am satisfied with the quality."
"This air purifier fits exactly for my budget. I was planning to buy an air purifier that could improve the air quality of my entire home. This device is capable enough to keep my 2500 sq ft house safe from harmful air pollutants."
"Bought this device for air purification at my home, but its odor removal feature impressed me the most. My kitchen not only looks clean but also feels clean and the food smell improved A LOT!. Great innovation."
"I think my device works because the bad pet smell was reduced a bit."

"The air quality index where I live keeps getting worse so I was worried about my family's health. This Pine Air purifier gave me peace of mind. The outside AQI is 250, but it remains 51 to 70 inside my home."
"This compact and powerful air purifier is absolutely perfect for my small office space. Along with proper sanitization, I am recommending this precautionary measure for every working office amid the COVID crisis."

"My old air purifier was working properly, but its annual service cost was way higher than the actual device's cost. The replacement filter of this device is very affordable and also has a relatively long lifespan."
"It had become difficult to share a room with my chain smoker roommate. He bought this air purifier last week to solve the problem. Luckily, it is working as expected and the apartment smells so much better. Thanks Pine Air!."

"I bought their air purifier after getting influenced by the 30 days return warranty. It satisfied me within two days of regular use. Sufficient for the entire home."
Does it really kill bacteria?
Yes! It uses multiple techniques including UV light which destroys harmful particles in the air and on surfaces.
How does Pine Air purify the air?

Our patented technology uses Photocatalysis and UV lighting based on Nasa and aerospace technology.
How much space can it purify?
Pine Air purifies areas up to 3,000 squared feet. It has one of the largest coverages in the market.
Is it safe to stay in the room?

Yes, it is 100% safe to stay on the room while it's on. You can also turn on the CO2 setting after you leave the room for maximum results.
Does it work for allergies?
Absolutely! A lot of our customers suffer with allergies and they have found Pine Air to remove allergens from the air relieving sneezing, coughing, and puffy eyes.
Is it good for pet owners?
Yes, pet owners are loving it because it removes pet dander from the air as well as bad odors like pee.
Yes, we want to be sure you are happy with your purchase so we have a 1 year warranty and offer hassle free returns within 30 days if you're not happy with the purchase.